When Gov. Jerry Brown vetoed AB 504 in October, a bill that would have given the San Diego City Council final say over decisions made by Civic San Diego, he said simply: "These are local issues that should be determined at the local level."
Now, Andrew Keatts has raised the curtain on just what one of those local fights might have looked like had the bill passed.
Civic San Diego is a nonprofit that oversees downtown development deals. It's currently involved in a project at 7th and Market in East Village that includes plans for a five-star Ritz Carlton Hotel, a Whole Foods Market, plus apartments for sale and for rent, as well as units for low-income residents. Those first two businesses have Council Democrats on edge, because they have a history of being unfriendly to unions.
That means that even though there's plenty for progressives to like about the project – it includes affordable housing and public amenities like a park, and a project-labor agreement is in place for the construction – Council Dems would prefer to have some leverage in order to force the Ritz and Whole Foods into accepting certain labor-friendly provisions.
The Council gets to weigh in on this particular project because it's happening on city-owned land. Under Gonzalez's bill, it would have that power for all major downtown projects, which are currently approved only by Civic San Diego.
The Council will vote on whether to give Civic San Diego the go-ahead to move forward with the project developer on Tuesday. Gonzalez has vowed to reintroduce the Civic San Diego bill next session.
Jones, Anderson Press Brown on Syrian Refugees
San Diego Rep. Scott Peters has taken some heat for his vote in Congress to make it harder for Syrian refugees to enter the United States.
He's not the only one wary of the process of letting refugees into the country. Two local state legislators representing East County have written letters to Gov. Jerry Brown urging caution – one more forcefully than the other.
Assemblyman Brian Jones flat out says keep em out:
"Not only do I believe that it's impossible to design a process that is 100% effective, I also lack the confidence to believe that the administration can execute such a process without failure … Accordingly, I urge you to reconsider your position and instead join many other governors throughout the country to direct state agencies to prevent resettlement of Syrian refugees in California."
Sen. Joel Anderson doesn't go that far, but asks Brown to detail his plan to vet refugees to ensure they don't pose a threat:
"The United States has always been a most generous recipient of legal immigrants including refugees that have arrived on our shores seeking freedom and a better life. There is no reason that, even in the face of this challenge, we cannot be so with the Syrians as well. But the character of the challenge, in light of the Paris attacks and admitted federal flaws in the vetting, requires that we take extraordinary precautions to ensure that Californians, indeed all Americans, are safe."
A Forecast for More Sunshine
A few weeks ago, in the wake of a report card that showed California has some work to do transparency-wise, I surveyed San Diego lawmakers on what they'd do to make government processes more open. More than one brought up the fact that they often have only a day – maybe even less – to review legislation before they vote on it.
That could change under an initiative that "would require that all bills be published and publicly available for at least 72 hours before they are voted upon, the better to prevent late-night, end-of-session power plays that leave all but a few insiders in the dark," writes the Fresno Bee.
The measure is being financed by Republican billionaire Charles T. Munger Jr., and former Assemblyman Sam Blakeslee.
Paris, by Way of San Bernardino
California government is essentially operating out of Paris this week. Many lawmakers and officials are in France for global climate talks, including Assemblywoman Toni Atkins.
Gov. Jerry Brown is supposed to be a big draw at the summit, but announced Thursday he was postponing his arrival so he could travel to San Bernardino, the site of a deadly mass shooting.
The L.A. Times has a great curtain-raiser that explains how the rest of the country is finally catching up to Brown when it comes to addressing climate change: "They're not calling him Moonbeam anymore," one environmentalist told the Times. "This is his moment."
The Times also explains why California is sending such an enormous delegation to Paris. And the Sacramento Bee has more on the California goals for the summit.
Catching Up
Last week I was less like: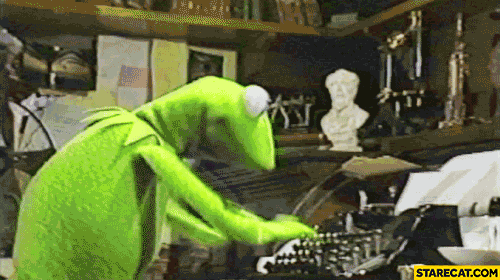 And more like:
So here are a few things we missed last week:
• Gov. Jerry Brown continued his Scolding Republicans Over Climate Tour, last week targeting the attorneys general of West Virginia and Texas with a strongly worded letter.
• Assemblywoman Lorena Gonzalez is reviving her bill to give retail workers double pay when they're forced to work Thanksgiving. (Huffington Post)
• Assemblyman Shirley Weber wrote an op-ed for us urging more collaboration between those who serve the hungry.
Golden State News
• Now that the first-ever statewide medical marijuana regulations have passed and legalization is on the horizon, California marijuana growers are preparing to take things above board. (International Business Times)
• California needs to show a better face to those entering, argues Joe Mathews. At each of its land border crossings, "Ours is consistently the shabbier side of the border." (Sacramento Bee)
• Black Oakland residents are disproportionately searched by police using a vague legal catchall – a reality San Diego Assemblywoman Shirley Weber hopes might be alleviated once her bill requiring data collection on police stops kicks in. (San Francisco Chronicle)
• Assemblywoman Toni Atkins penned an op-ed urging more federal spending on wildfire prevention. (Contra Costa Times)