"A crazed woman trying to sell crickets and worms on a D train suddenly threw them all over the crowded car, sending it into chaos during the evening commute."
Thus begins a story (and accompanying video) that went viral this week. The reaction was what you might imagine: New York, amirite?
New Yorkers seemed to take the story as a badge of pride that incidents like these are what they successfully navigate all the time. The rest of us took it as proof that New York is, in fact, terrible.
Close on that story's heels was an essay titled I Got Hit in the Face With a Fish on the G Train: A New York Story.
L.A. Times transportation reporter Laura Nelson was so fascinated with these accounts she solicited more on Twitter. The responses are quite something.
But a day after the initial LOLs from the cricket story died down, and after we published this plea from a local student who just wants to have a place to live near transit in San Diego, I started to think about it differently.
When VOSD moved to our new downtown office earlier this year, we had to grapple with the fact that our new building provided fewer parking spots than we have staff members. Folks had to plead their cases to get a spot.
Mine made me sound like an elderly cartoon character, shaking my fist at Scott Lewis: I live almost two miles from the nearest bus stop. The walk is UPHILL BOTH WAYS! It's true: I live at the bottom of a canyon and have to traverse another to get to a bus stop – any bus stop. I'm not sure which trolley stop is closest to my house, because there isn't one close to my house. Did I mention I live in the urban core of the city – precisely the place one should be able to easily access transit? (You can, however, easily hop on the trolley at the Gillespie Field Airport! Don't know where that is? Neither, apparently, does anyone else.)
That I live in a central neighborhood, work downtown and can't reasonably take public transit to work – let alone anywhere else – should be embarrassing for any city, but especially one that constantly tosses around phrases like finest! and innovative! to describe itself.
I guess what I'm saying is: My kingdom for a transit system large and popular enough to experience an occasional cricket toss or fish slap.
What VOSD Learned
District Attorney Bonnie Dumanis announced last year that her office would not charge a police officer who killed an unarmed man.
Beyond that, we haven't been able to get any details on whether that officer, Neal Browder, was disciplined in any way, though we know he didn't turn on his body camera, gave conflicting accounts about the shooting, didn't turn on his cruiser lights and didn't put a barrier between himself and the victim. Now we have an answer: He wasn't disciplined or even criticized at all. Nor was he interviewed by the DA's office, or SDPD internal affairs.
That wasn't the only high-profile case from 2015 involving Dumanis that roared back into the news this week. Dumanis herself testified in the case of a Mexican businessman charged for allegedly donating to U.S. political campaigns. But Dumanis sure didn't clear up any of the questions surrounding her relationship with José Susumo Azano Matsura.
♦♦♦
If you're a voter and you see SANDAG's claims that its proposed tax hike will help "relieve congestion" – you probably figure that your drives to work, restaurants and the beach will get easier.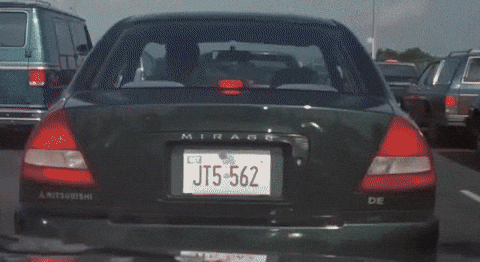 That's not necessarily true.
In a fact check this week, Maya Srikrishnan examined SANDAG's claims about its infrastructure measure and found that individual intersections might get some help, and some projects might make transit use more appealing, that's not the same as an overall improvement in traffic congestion.
Traffic and transit are certainly on the minds of people who live here already, and those who might want to move here in the future. In an op-ed piece for us, a UCSD grad student says he would love to stay in San Diego to work, but doesn't really want a long schlep to Sorrento Valley and would love to live and work near transit options. His plea is deceptively simple: Build more housing, San Diego!
One group of people inclined to agree is those who've been pushed into homelessness by San Diego's extraordinary housing costs.
Lisa Halvertstadt spoke this week with many folks living in their cars who have started to take refuge on Fiesta Island. The city's been cracking down lately on people who stay there overnight.
♦♦♦
After San Diego Unified announced that it was expanding its preschool offerings this week, many seemed to interpret the news as the district offering free preschool to everyone.
That's not what's happening. The district has free preschool slots that go largely unused because the income standards are so narrow. So now, it's opening up some of those slots to parents who can afford to pay between $530 and $1,060 a month, depending on the program.
Other dilemmas in education we looked at this week: There's still about $3 billion in bond money to spend on traditional schools but basically nothing left for charters. And, the teacher shortage in San Diego will just keep getting worse.
What I'm Reading
• It's OK if you hear Cosmo and still think "ridiculous sex quizzes." But it and other lady mags have reaaaaaaally stepped their reporting games up the last couple years. Case in point: This excellent story on rape victims turned away from hospitals when they request a rape kit.
• A lovely essay on fatherhood, disease and pressing on in spite of things you can't control. (Fusion)
• Katie Ledecky – you know, the one with all the gold medals and every world record – has been trying to get into this suburban swim club for 15 years and still can't. (Wall Street Journal)
• Someone make a movie about this Armenian gymnast already. (Huffington Post)
• Often people write off homeless people saying strange things as crazy. But they're not all crazy – and sometimes the strange things they're saying turn out to be true. (Washington Post)
• The definitive VMA moments. (Esquire)
Line of the Week
"When you have tools with which to stalk everyone all the time, the most seemingly aloof person wins." – From a fun and engrossing piece on how real teens (not just your idea of them) actually use social media.